Materials for Spectral Conversion
The group is developing new inorganic and organic materials intended for spectral conversion in fields of photovoltaics, security and bio-science. The main topics of our researches are:
Triplet-triplet annihilation up-conversion;
Up-conversion, down-shifting and down-conversion emission from rare-earth ions;
Photoactive nanoporous membranes.
As the photophysical, structural and chemical properties of luminophores are crucial for us, our laboratories are equipped with broad range of physical instruments allowing us to look inside novel luminescent materials.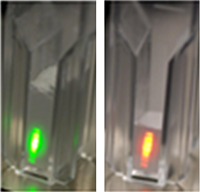 Inorganic Micro-Scale Up-Conversion and Down-Shifting Phosphors
This topic focuses on the chemical design, novel synthesis approaches, structure-properties relations toward development of new phosphors.
Contact: Bryce Richards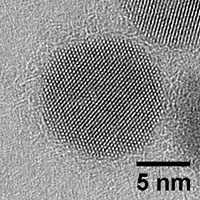 Understanding and Tuning the Optical Properties of Inorganic Nanocrystals (UTOPIAN)
UTOPIAN's main goal is the rational design of nanoscale building blocks for spectral conversion.
Contact: Damien Hudry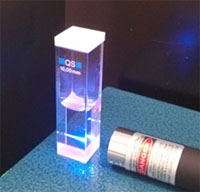 Triplet-Triplet Annihilation Up-Conversion (TTA-UC)
We perform photon up-conversion under moderate excitation conditions similar with intensity of solar radiation.
Contact: Andrey Turshatov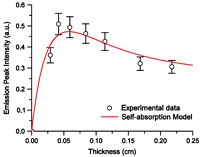 Inorganic Down-Conversion Phosphors
The development of down-conversion materials that can convert each high energy incident photon into two lower energy photons is extremely attractive for solar energy harvesting.
Contact: Bryce Richards