Magnetic Resonance Microscopy and Related Topics
The Korvink group focuses a large effort on the development of novel concepts for nuclear magnetic resonance microscopy, i.e., obtaining NMR signals from very small volumes of living or inanimate matter. Our approach is to radically miniaturise various components of the NMR signal chain, from resonator to spectrometer, and to develop bespoke methods for novel applications and experiments. For example, we have developed a variety of NMR micro-resonators, parallel acquisition hardware and signal processing, micro-gradient systems, and novel modular probeheads.
Our NMR research work covers a broad set of topics, from novel manufacturing methods and their associated materials, through design methods for component and system performance prediction, to applications in the life sciences, chemistry, and engineering.
Recent NMR research projects include organ-on-a-chip, NMR metabolomics, CMOS ASIC design, and wafer-scale micromanufacturing. We are also active in the area of hyperpolarisation, expecially with Overhauser DNP in microfluidic systems, and in-situ para Hydrogen based hyperpolarisation. New activities have been initiated in NV centres in diamond.
Further research interests cover nano-optics, simulation tool development, and low cost MEMS and NEMS fabrication.
The Korvink group is funded by the ERC, the EU's Horizon 2020 programme, the Zeiss foundation, the State of Baden-Württemberg, and the DFG.

The following group leaders' pages present further information on our specific research topics: Vlad Badilita, Jürgen J. Brandner, Mazin Jouda, Danays Kunka, Arndt Last, Neil MacKinnon, and Dario Mager.
Teaching, Education, Jobs
We offer lectures at the Department of Mechanical Engineering at the KIT-CS:
| | | | |
| --- | --- | --- | --- |
| | • Introduction to Microsystem Technology I | | (winter semester) |
| | • Introduction to Microsystem Technology II | | (summer semester) |
| | • Introduction to Microsystem Technology - Practical Course | | ( and ) |
| | • Seminar on current research in the area of microsystems technology | | ( and ) |
| | • Micro Magnetic Resonance | | () |
| | • Microsystem product design for young entrepreneurs | | () |
| | • NMR micro probe hardware conception and construction | | () |
| | • Microsystem Simulation | | () |
We are offering research topics for bachelor and master thesis to students from all over the world.
Open Ph.D. positons are advertised on KIT's website for job offers.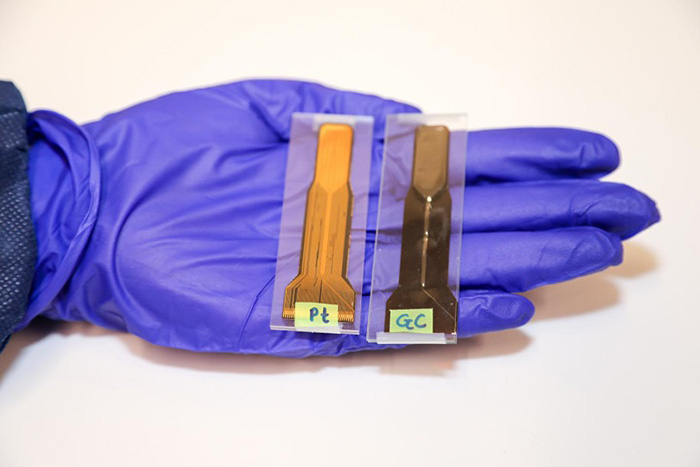 Publication in Nature Microsystems & Nanoengineering
Glassy carbon microelectrodes minimize induced voltages, mechanical vibrations, and artifacts in magnetic resonance imaging. The novel carbon electrodes were tested directly in a MRI scanner at IMT (Photo: San Diego State University).
More…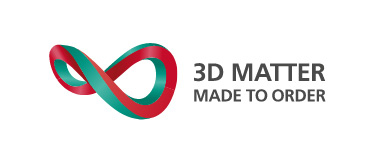 IMT Participates in Cluster of Excellence
Three Scientists from IMT are co-proposer and PI of the Cluster of Excellence "3D Matter Made to Order". The cluster pursues a highly interdisciplinary approach combining natural and engineering sciences with the vision of ultimate digitisation of 3D manufacturing and material processing.
More…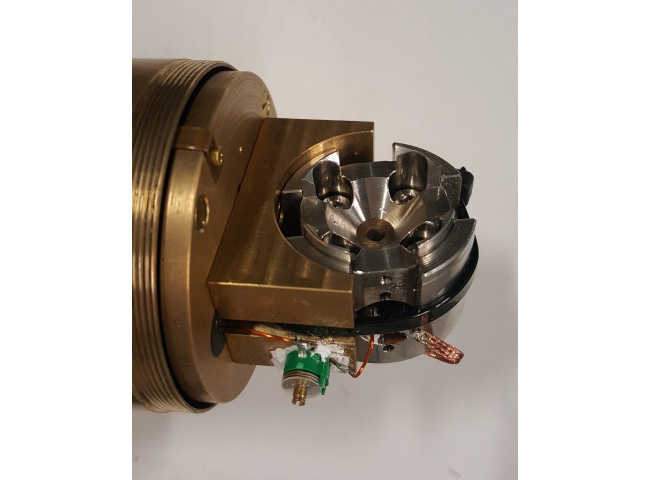 Materials Research: A New Window into the Realm of High-Pressure Experiments
Scientists in Bayreuth and Karlsruhe combine high-pressure research with NMR spectroscopy (Photo: T. Meier, University of Bayreuth). Publication in Science Advances.
doi:10.1126/sciadv.aao5242
Press Release University of Bayreuth
More…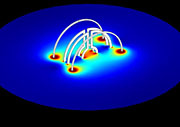 Nuclear Magnetic Resonance: High Sensitivity on Smallest Spaces
For the first time, scientists of IMTEK (Freiburg) and IMT use Lenz lenses for measurements for Nuclear Magnetic Resonance – potential applications in medicine (Figure: Nils Spengler, KIT).
doi:10.1371/journal.pone.0182779
More…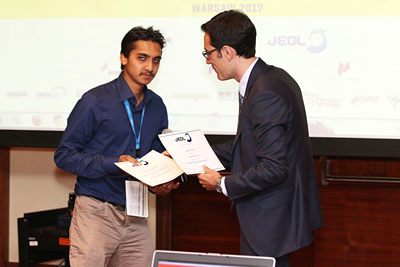 EUROMAR 2017 Poster Prize goes to Shyamsundar Adhikari
IMT Ph.D. student Shyam S. Adhikari (left) has been awarded with a poster prize for his contribution "On-chip capacitors for MACS NMR detectors" with the EUROMAR 2017 congress on magnetic resonance in Warsaw.
EUROMAR 2017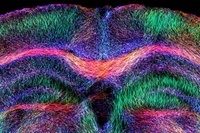 In the test tube instead of under the knife
Freiburg neuroscientists develop new forms of diagnosis and therapy for temporal lobe epilepsy in cooperation with Prof. Korvink of IMT (Photo: N. Schwaderlapp, University Freiburg). Publication in eLife.
doi:10.7554/eLife.25742
Press release University Freiburg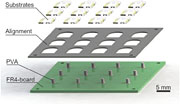 Making of hollow microcoils
A process to manufacture solenoidal microcoils relying on a two solvent approach is presented. The corresponding publication has been selected for the J. Micromech. Microeng. 2016 highlights collection.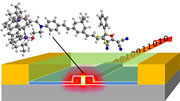 Two ERC-POC go to IMT
IMT directors Prof. Koos and Prof. Korvink have been each awarded with "Proof of Concepts Grants" of the ERC for the SCOOTER and LockChip projects.
More…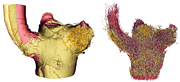 Deriving Inspiration from the Dragon tree
Researchers demonstrate how a branch-stem attachment could serve as a model for technical fiber-reinforced lightweight ramifications (Photo: Hesse/Uni Freiburg). Publication in Scientific Reports.
doi:10.1038/srep32685
More…
Tailored Probe Tips for Atomic Force Microscopes
Scientists of KIT produce customized probe tips using 3D-Laserlithography (photo: KIT). Publication in Applied Physics Letters.
doi:10.1063/1.4960386
More…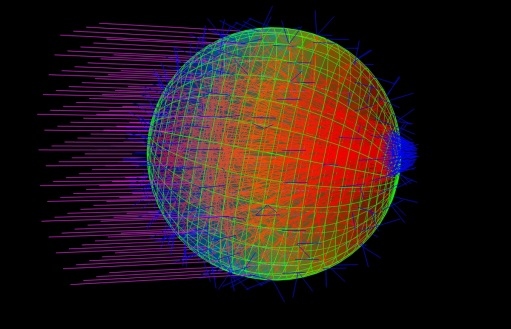 Single Cell Organisms With Perspective: How Bacteria "See"
Prof. J. G. Korvink and his team have solved a big mystery: bacteria can see and move towards a light source because they work like tiny eyeballs.
eLife 2016;5:e12620
More…