Welcome to the Institute of Microstructure Technology (IMT)
IMT is a one-stop-shop for advanced micro and nano system development and upscaling. For every posed challenge, our skilled multidisciplinary teams develop novel technological and application-oriented solutions at forefront of the state-of-the-art. Our up-to-date technology platform is also accessible through the KNMFi services. The in-house lithography capabilities range down to 6 nm lateral resolution, and is coupled with our extensive know-how in fabrication process development. Our talented young scientists cover a wide range of applications and technology platforms. We extensively educate M.Sc. and Ph.D. thesis students, and our alumni hold key positions at the top technology addresses.
Drinking Water Supply: Self-Sufficient Membrane Filtration Thanks To Solar Energy
KIT researchers Prof. Andrea Schäfer (IAMT) and Prof. Bryce Richards (IMT) are developing a solar-powered filtration system for drinking water treatment from salty brackish water. For their commitment they have now received the Undine Award from the Josef Wund Foundation (Photo: Breig, KIT).
More (in German)...
Prof. Dr. A. Forbes: Winner of a Humboldt Georg Foster Research Award
Prof. Dr. Andrew Forbes from the University of the Witwatersrand in Johannesburg received the Georg Forster Research Award granted by the Humboldt Foundation. With the help of this award he currently visits IMT for several months to promote collaborative projects between the two institutions
More about Prof. Forbes
Ph.D. Candidate Ngei Katumo (IMT) Wins an OPTICA Amplify Scolarship
In recognition of his work on persistent phosphors for sensing and anti-counterfeiting, Ph.D. candidate Ngei Katumo at the Institute of Microstructure Technology, wins an Amplify Scholarship from Optica (formerly Optical Society of America). Selected as one of only 15 scholarship recipients worldwide, Mr. Katumo will receive support and mentoring through Optica to further his career in Optics and Photonics
More...
Perovskite Solar Modules with a Marble Look
Researchers of Karlsruhe Institute of Technology (KIT) have now developed colored solar cells from inexpensive perovskite semiconductor material. They may be integrated in facades or roofs of buildings and imitate the optics of known building materials. DOI:10.1002/solr.202100897
More...
Best contributed talk award at the 2021 Material Research Society (MRS) Fall Meeting
Doctoral student Ahmed Farag from the Institute of Microstructure Technology (IMT) received an award for the best contributed talk at the hybrid 2021 Materials Research Society (MRS) fall meeting in Boston. The award was given for his oral presentation on '' Micrometer-Thick Solution Processed Perovskite Solar Cells on Industrial-Like Textured Si Substrates for Efficient Light Harvesting''.
IMT Team wins COSIMA competition
For the fourth time in the last 5 years, a team supervised by the IMT won the COSIMA product development competition (www.cosima-mems.de). The students developed a cooking spoon with a temperature sensor which converts the old stove in student housings into an mobile app controlled device that helps unexperienced students to cook or allows cooking enthusiasts to prepare fancy dishes.
More...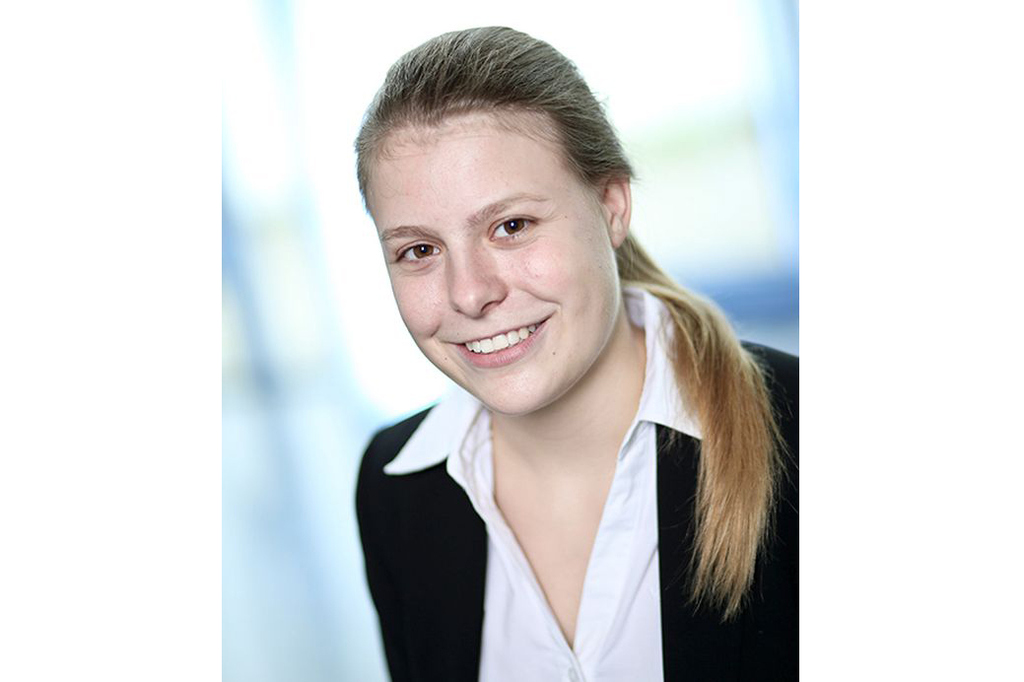 Erna-Scheffler-Prize 2021 (Master Thesis) Was Awarded to L. M. Schmidt-Speicher
For her Master Thesis "Production, investigation and parametrization of bactericidal nanostructures on silicon and titanium" conducted in IMT's BioMEMS group Leona M. Schmidt-Speicher was honored with the Erna-Scheffler-Prize (Photo: private).
More…
Compartmentalized Biochemical Reactions Monitored by NMR Spectroscopy
Nuclear magnetic resonance (NMR) spectroscopy of enzymatic reactions localized within individual hydrogel layers is made possible by a microfluidic device featuring integrated electrodes developed by the Karlsruhe Institute of Technology (KIT). The system enables parallel measurement and development of complex cascaded reactions (Schematic: N. Nordin, IMT).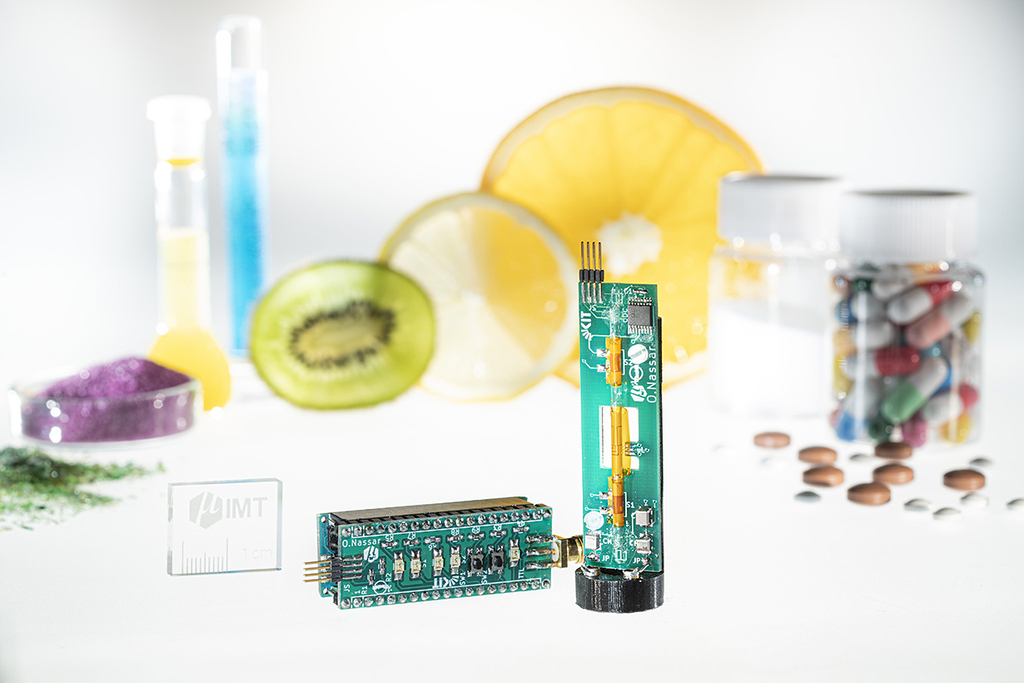 Automated High Throughput NMR
Automated nuclear magnetic resonance (NMR) spectroscopy of microliter sample volumes under flow conditions is reported by IMT researchers. With the novel NMR probe head, sample throughput can be increased by a factor of 50 opening applications requiring screening of large parameter spaces. (Photo: Markus Breig, KIT).