Microreplication – Diversity of Materials
The replication processes of hot embossing (thermal nanoimprint) are not limited to standard or technical plastics. Also high performance polymer materials like PEEK, LCP or PTFE can be micro or nanostructured by this process.
The development of high temperature molding tools allows also the structuring of the material classes metals and glass. For metals we are focussed on Aluminium to improve energy storage systems and on glass for transparent and chemically resistant applications. Another focus is set to metallic glasses. This material requires an adapted heating and cooling management of the hot embossing system.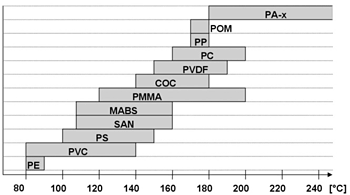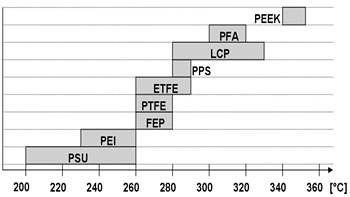 Thermoplastic Polymers – Microstructuring is available from standard to high performance polymers.
Structuring of functional Polymers (Shape memory polymers). The recovering allows the switch of surface properties, e.g. from hydrophilic to hydrophobic.
Structuring of biodegradable Polymers (e.g.
lignin based "liquid wood") by embossing and microthermoforming.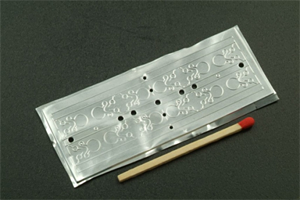 Structuring of Aluminium films e.g. for energy storage systems.
| | | |
| --- | --- | --- |
| | | |
| Structuring of Metallic Glass requires a controlled and efficient heating and cooling system. | | Microstructuring of glass surfaces, demonstrated by pillars with diameters of around 6µm. |